The "LU" Bag
My "Lu" Bag helps me to store all my House of Lu Beauty 1950 Liquid Matte Lipsticks, Lip Glosses, and Lip Pencils. It is perfect for helping you stay organized, and on the go. The "Lu" Bag doesn't have to be only for your "Lippies", it is also great as a toiletry bag!
SHop NOW
LIQUID MATTE LIPSTICKS
Our Liquid Matte Lipsticks start as a liquid and dry down to a matte lipstick. They are long lasting, and waterproof.
Lu Lu Loves Red
Lu Lu Loves Red is our MOST Popular Liquid Matte Lipstick. Lu Lu Loves Red was dedicated to my grandmother. She use to always say "If you're going to wear a Red Lipstick, you have to wear a good one!" Lu Lu Loves Red is better than just a "good one". It starts off as a liquid, then dries down to a matte. Lu. Lu Loves Red pairs well with Hickory Hit!, Edd's Planet, Dark Chocolate, HBIC, Cherri Cola, Cherry on Top and Ruby. Me personally, I love to wear Lu Lu Loves Red with Cherry on Top Lip Pencil!
SHOP NOW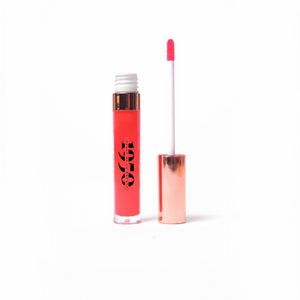 LIP GLOSSES
Our Vegan Lip Glosses are highly pigmented, hydrating, and long lasting.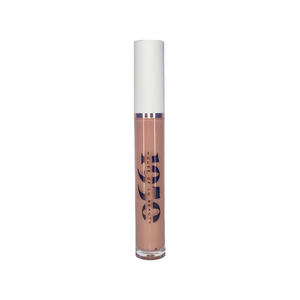 So Pretty
The girls know my Favorite Lip Gloss is So Pretty. So Pretty is a neutral color, therefore this lip gloss looks SO PRETTY on any skin tone. I use So Petty on a lot of my Make Up Clients and they really enjoy this lip gloss. So Pretty pairs well with HBIC, or Cherri Cola Lip Pencil. You may also wear So Pretty with Dark Chocolate and Naked Nude! I always opt for So Pretty and HBIC together even when I am not wearing a full face of make up!
SHOP NOW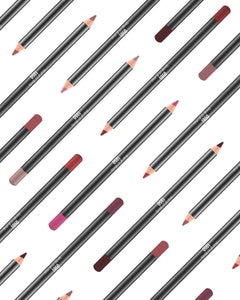 LIP PENCILS
Our Lip Pencils are super creamy and soft on the lips. I love using Lip Pencils to define my lips and to make them appear bigger than what they really are instead of committing to lip fillers. They're comfortable to wear, smudge proof, and long lasting. My "go-to" Lip pencils are HBIC, Cherry on Top and Cherri Cola every time!
SHOP NOW